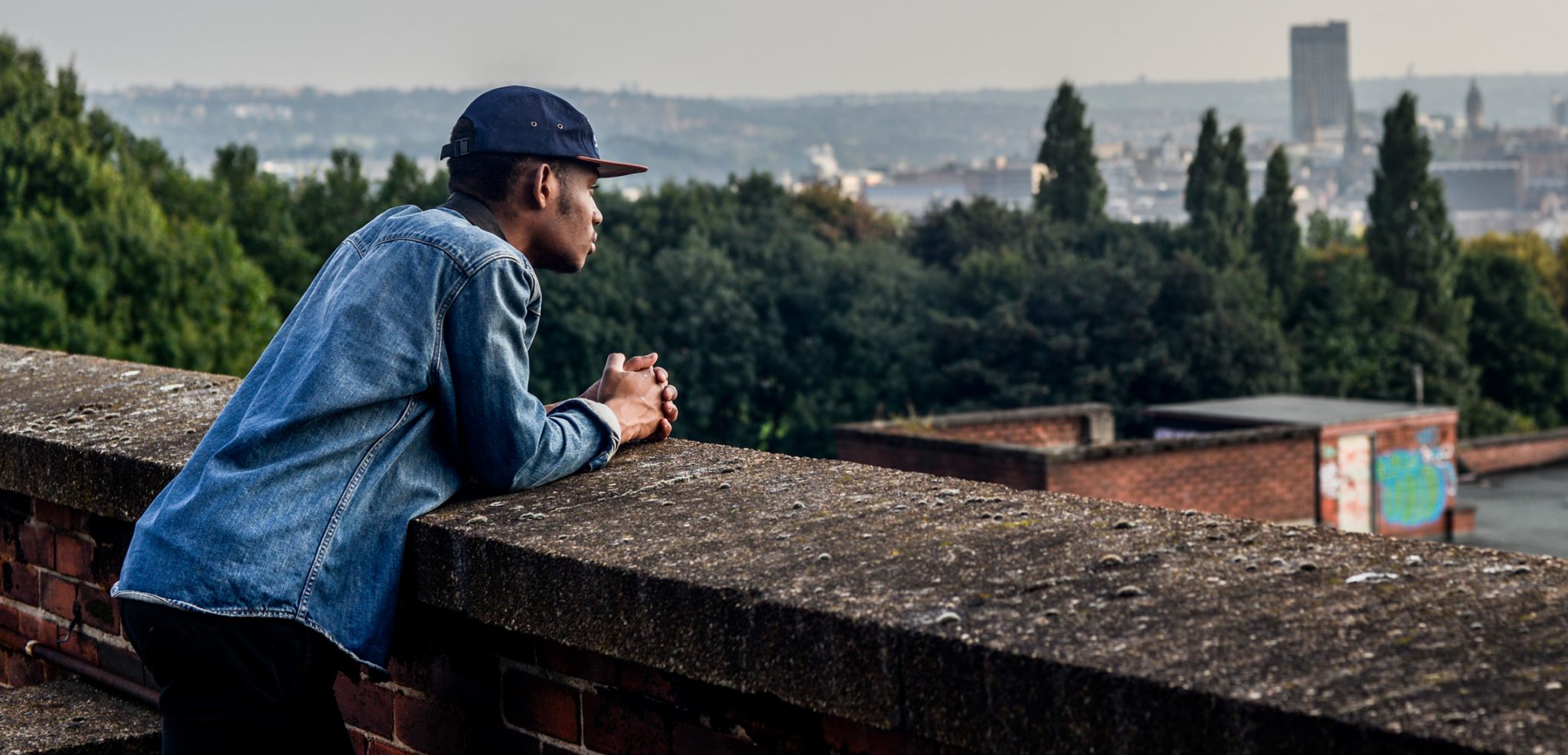 Simba Interview and Guestmix
Interview | 01.12.2014
The year is nearly out, we have had such an amazing year setting up Upfrontbeats its been such a journey, we thank you all for the fantastic support. So we wanted to sort someone special out for the end of year monthly mix, so we got "Simba" in!
Who like us has grown in 2014, with releases on Mad-Tech Records and Fat. Artists such as Shadow Child, Disclosure and Skream can all be heard spinning his tracks over the last 12 months.
We can be sure to say "Simba's" positive beginnings are set to continue in 2015.
Simba Interview
Great to have you feature on this months guest mix, and what a way to round of the year for us. Your year has seem jam packed with your music getting pushed and shouted out by some serious players with in the music industry, artists such as Shadow Child, Disclosure Skream and the BBC Radio 1 crew. With big productions and remixes under your belt for labels Mad-Tech Records, Carton-Pate?Records and Fat! Records.
1. If you could sum up your year in a few sentences?
Absolutely amazing ! Surreal! I feel like I have gone from strength to strength! I feel in terms of my production, my ethos and attention to detail has progressed and improved significantly and it's showing from the support I have been receiving. It's been unreal to be in Mixmag, have tunes played out by Disclosure, Eats Everything, Midland, Friend Within as well as continued support from Skream and more not to mention a release on Kerri Chandlers MadTech! It's really stuff I've always wanted to achieve. I have also been given a residency at arguably the best midweek night in the country – The Tuesday Club. It's really been a fantastic year for me and I feel like I've pushed on and taken my music to the next level from last year. I'm now rubbing shoulders with some of the pioneers in the scene.
2. Lets go back to the beginning, could you tell our readers your introduction into the music scene and your early memories of being a music fan?
Well I've always been into music. I used to play Football and I was totally immersed in it but I can remember saying to my Dad I love music more than Football. I can remember at the time I couldn't believe I'd said it but it's totally come good! I always used to listen to Soul and Funk as a kid as I would go to my grandmas and she would always have magic radio playing every morning, 70's and 80's music. My Dad is also the king of Rnb, every Rnb record under the roof he has – he has over a 1000 CDs. My Mum loves her Whitney Houston and Tina Turner too. Basically i come from a musical family who loved to listen to music – most notably Soul & Funk, Old School and Rnb. I love those forms of music too. The first electronic music I can remember listening too was Dnb. I remember one night I was listening to Dj Bailey on 1xtra and he was playing some beautiful liquid. As I got released from Football I started to become really interested in Dj'ing. My cousin showed me the basics then I brought some decks and turntables and got started. I faced the realisation that if I didn't start producing, I wouldn't get as many gigs so I taught myself how to use Logic watching a lot of YouTube vids! I originally started making Dnb then I switched to House early 2013 🙂 I think making Dnb has influenced my House in a positive way though in the way I got about making my tunes.
3.When did you finally realise that you had made it into the music scene?
When my music started to get played by the pioneers in the scene and started to get interest from big labels I thought you know what, I've got the skills now to do something in the scene or these people wouldn't be playing my stuff. I became fully confident in my sound over the course of the summer I would say, I fine tuned my production over the course of it and I'm now really confident in my attention to detail.
4. Describe your sound in three words?
Groovey, Funky, Bassey.
5. What are your inspirations for making a track, do you have any rituals in the studio?
I always used to start with the drums but now I always start with the main riff/ synth then I add drums then build the tune from there. For me, whenever I'm producing I just want to be comfortable and relaxed with no time constraints. I hate having to think about having to do or go somewhere later I just wanna be settled with a clear head thinking about making music.
6. What was your reaction to Disclosure playing your track 'Count To Three'?
Absolutely amazing. Heart was absolutely pulsating – probably the biggest buzz ive ever had even in contrast to my BBC Radio 1 and Rinse Fm plays. I was so ecstatic I can't explain because in all fairness Disclosure are my favourite producers – their production ethos, creativity and value are second to none – they are amazing producers so it was great to see my heroes playing my tune. I just had a feeling they would because I regularly send them tunes of which they give great compliments and say their loving and really feeling so it was great to share that with the world so they all knew too. It was just a matter of waiting for them to record a live dj set. My friend was actually there at the night and she said she loved it and it went off apparently haha! Such a brilliant feeling I felt when I heard it coming in.
7. Not giving to much away could you tell us what you plans for 2014 are?
Well I will have finished uni in May so I will be able to dedicate all my time to music which is gonna be great. I've got a few wicked bookings lined up including my first headline set and I'm writing an e.p for a huge huge label so hopefully next year will kick on just like this one and bigger 🙂 thanks for having me 🙂
credit to Liam Taylor photography