Leonardo Gonnelli & Adne
- Subbeat EP (incl. Jean Pierre remix)
Play It Say It |
27.03.2020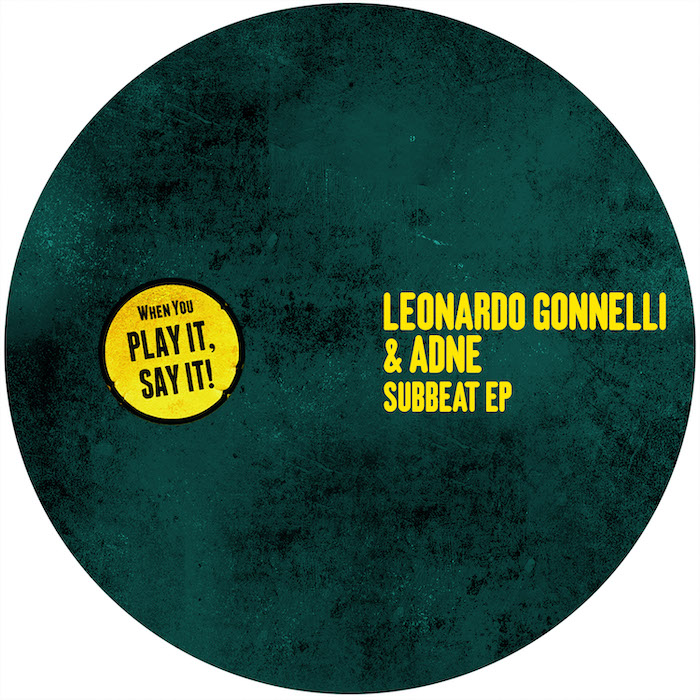 Definitive dance label Play It Say it hits a landmark 50th release with new music from Leonardo Gonnelli & Adne including a remix from Jean Pierre.
Leonardo Gonnelli is a suitably large figure to take care of this big occasion, having risen through the ranks in his native Italy to make it on the world stage. Next to headlining the likes of BPM and Space Miami, he has released on labels like Stereo Productions and Defected and picked up plenty of Beatport hits as well as support from giants like Adam Beyer, Carl Cox and Seth Troxler. Here he links with countryman Adne to great effect.
Opener 'Subbeat' is high class minimal funk that hypnotises from the off. The drums race along in supple and rubbery fashion as deep synths weave in and out and sci-fi sounds and fx add further detail.
Jean Pierre steps up to remix and does so with some darker, filtered vocals taking things in a freakier direction. The drums still hit hard and there is plenty of cosmic energy in the synths as this late night classic rolls on. 'Acidsia' is a paranoid melting pot of unhinged synths, whispered vocals, icy hi hats and compelling drum programming that is sure to be irresistible in the club. A stylish Synthless Mix is more physical and propulsive for when you need to make an even more direct mark.
This is a superb EP from Play It Say It that marks the 50th release in style.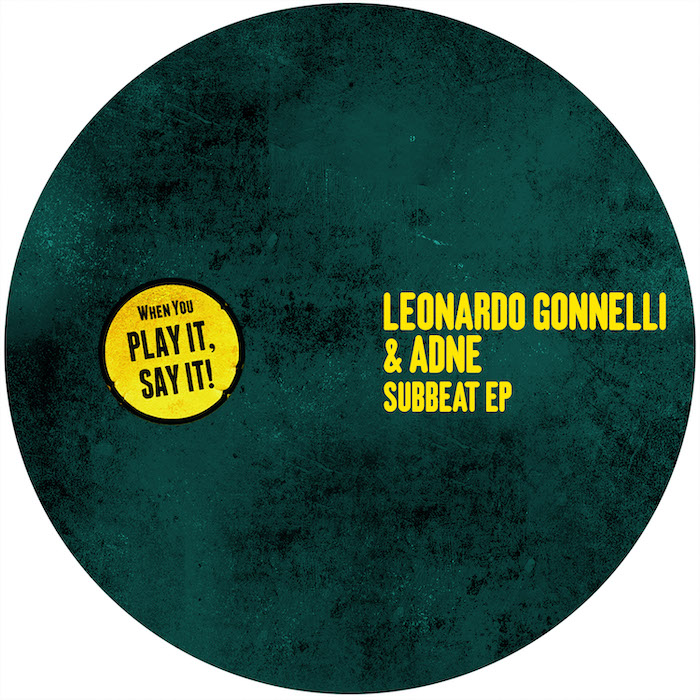 Tracklist
Leonardo Gonnelli & Adne - Subbeat
Leonardo Gonnelli & Adne - Subbeat (Jean Pierre Remix)
Leonardo Gonnelli & Adne - Acidsia
Leonardo Gonnelli & Adne - Acidsia (Synthless Mix)
Share
Adne
Jean Pierre
Leonardo Gonnelli
Play It Say It
- Related
Track
|
21.07.2021
Unzip
Leonardo Gonnelli, Adne
MÜSE
Track
|
11.05.2020
001 LP
Jean Pierre
Whitelabel
Track
|
25.11.2019
Art Is Long
Mason Collective
Play It Say It
Track
|
21.11.2019
Galaxy EP
Leonardo Gonnelli
Gruuv
Track
|
21.11.2019
Dancenow
Leonardo Gonnelli
Deeperfect
- Leonardo Gonnelli & Adne Tracks
Track
|
12.06.2019
Is It Right EP
Leonardo Gonnelli & Adne
Play It Say It
Track
|
03.06.2019
Raw Groove EP
Leonardo Gonnelli & Adne
Play It Say It