URULU
- Banshee Boardwalk EP
Shabby Doll Records |
17.11.2014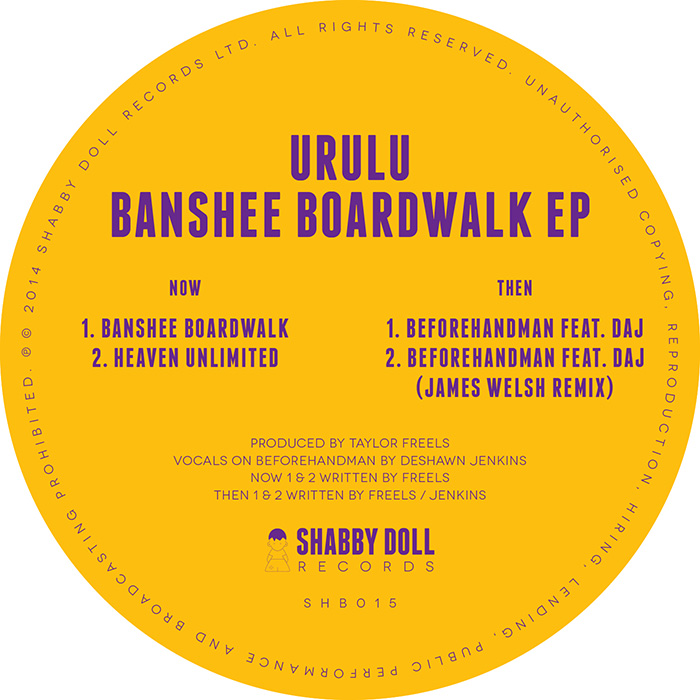 Berlin born LA based DJ URULU is set to release his hot EP 'Banshee Boardwalk' on Sheffield's Shabby Doll label. With labels such as Germany's Exploited Records and Uk's Needwant under his belt already. URULU steps up for Shabby Doll Records, defiantly works his tight productions skills in this EP for the label. With three original tracks and a remix by very popular James Welsh.
With a nineties feel rich in early acid house vibes, URULU really knows how to work a sample. With 'Heaven Unlimited' having a wicked disco vocal sample as the main focus, with some tight percussion work, pulsing melodies and rattling build-ups. Title track 'Banshee Boardwalk' is a solid classic house cut with crazy synth sounds, big builds and crisp house groove we can see why this is the lead track on the EP, Hot Stuff. 'BeforeHandMan' features a sumptuous vocal turn from Daj (New York's DeShawn Jenkins).
Twisted into a darker, harsher track 'BeforeHandMan' gets the remix treatment from Shabby Doll labelmate James Welsh.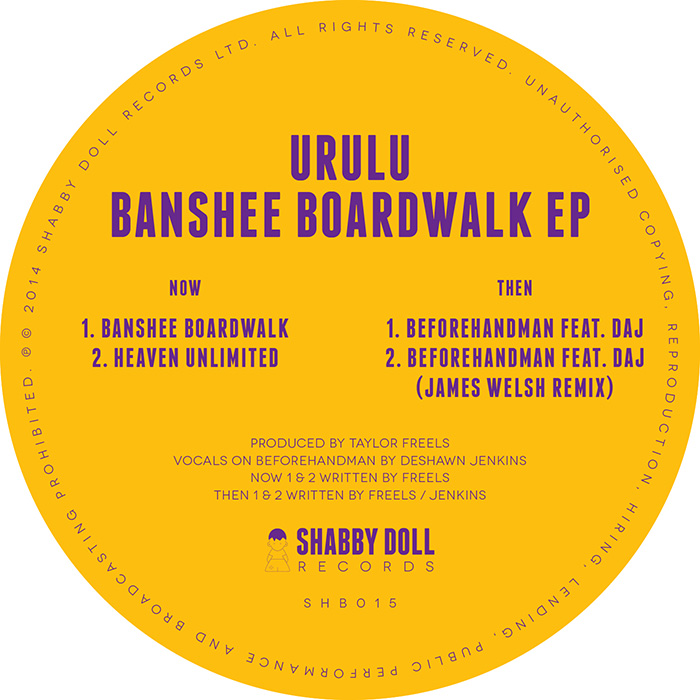 Tracklist
Banshee Boardwalk
Heaven Unlimited
BeforeHandMan feat Daj
BeforeHandMan feat Daj (James Welsh Remix)
Share
Exploited
James Welsh
Needwant
Shabby Doll Records
Urulu