Wade
- Bump N Grind EP
Elrow Music |
27.11.17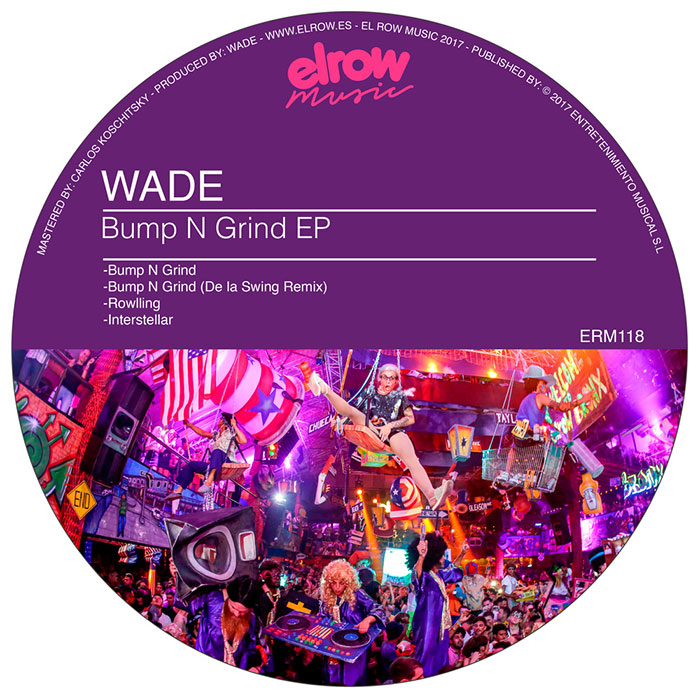 Hitting the end of November, elrow Music is keeping up the pace with another killer EP for you, our dearest crowd! Just before the final month of this 2017, Elrow wanted to make some noise with yet another amazing release, this time in the hands of the amazing Spanish producer, Wade.
Bump N Grind EP has three originals from Wade and one remix of the title track by the elrow Music's label boss and main man, De La Swing. With a clear tech-house aesthetic, the EP opens up with the track naming it, 'Bump N Grind (Original Mix)', a track infused with breaks and a hip-hopish styling, thanks to its badass vocals and drum progression. A great track for any moment in the dancefloor.
Then we have the rework of elrow's label boss, De La Swing, who gives his take on the title track, 'Bump N Grind (De la Swing Remix)'. De La Swing gives the track a more energetic treatment, starting with a techier progression, and taking advantage of the amazing vocals, looping them brilliantly and adding some amazing FX and atmospheres to the track, twisting the original vibes and enhancing them making this track perfect for peak times.
Then, we find 'Rowling (Original Mix)' a song that clearly is a homage to elrow's vibe, thanks to its steady vibe, amazing drum pattern and playful vocals, with some carnivalesque effects giving the track a life of its own. The EP closes with 'Interestellar (Original Mix)', which starts with some amazing acid synth sound, and continues with space-like FX and soft percussion, giving the track an amazing vibe and making us travel into the cosmos with its amazing sound signature.
Just before this amazing year comes to an end, there are still some big surprises to come in elrow Music before Christmas! Stay tuned!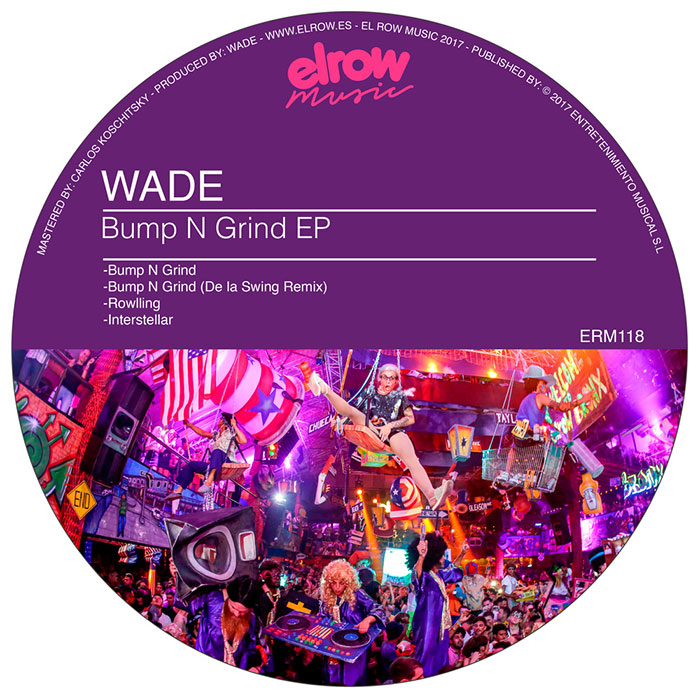 Tracklist
Wade - Bump N Grind (Original Mix)
Wade - Bump N Grind (De la Swing Remix)
Wade - Rowling (Original Mix)
Wade - Interstellar (Original Mix)
Share
De La Swing
Elrow Music
Wade
- Related
TRACK
|
05.02.2019
Space EP
Eskuche
elrow Music