Pepe Mateos
- You Say EP (Incl. Chemical Play Remix)
Hide + Seek |
23.03.2015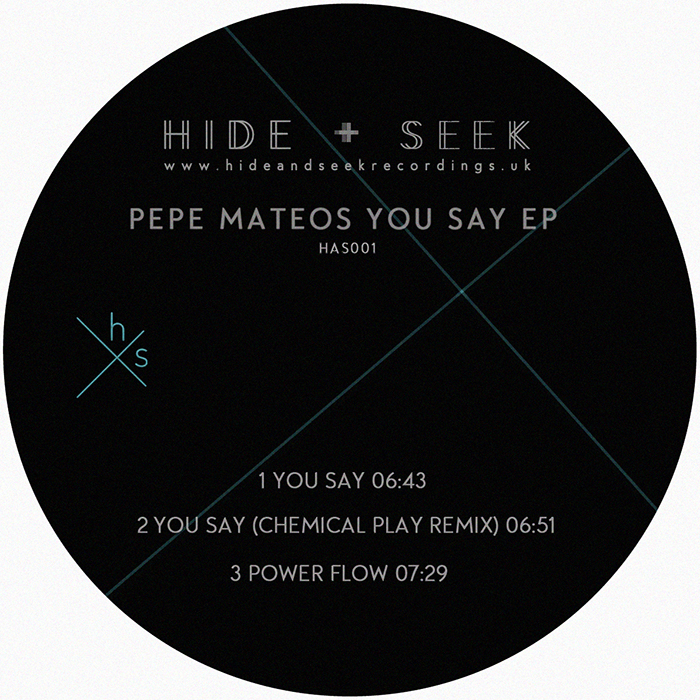 Dropping in late March, Ibiza based artist Pepe Mateos gives a strong release on the brand new London Soho based vinyl and digital imprint Hide + Seek imprint with 'You Say EP' which includes a remix from Chemical Play
Running his own label Flow Musique Mateos has been able to experiment and nurture his house and techno. Already gaining huge support from the likes of Nicole Moudaber, Marco Carola and Cajmere to name but a few. Here we see him launch the Hide + Seek imprint with more of his infectious groove-led style.
Title cut 'You Say' opens up the release here and sees Pepe mould loose organic rhythms, bubbling atmospherics and whirring electronic tones into a hypnotic, groove-led workout. Label head Si King offers up a take on 'You Say' to follow under his Chemical Play guise, tipping the focus over to a more polished drum groove while echoing dub stabs and additional percussive elements gradually bloom over the records seven-minute duration.
Up next is the Vinyl Only Exclusive cut entitled 'Pasadas Las Horas' where Mateos creates a bouncy, loop-led track fuelled by elongated sub-bass tones, bumpy rhythms and sporadic vocal murmurs. Closer 'Power Flow' then rounds things off brilliantly, laying the focus on a classic house aesthetic with shuffling drum lines, an entrancing bass hook and dubbed out vocal licks.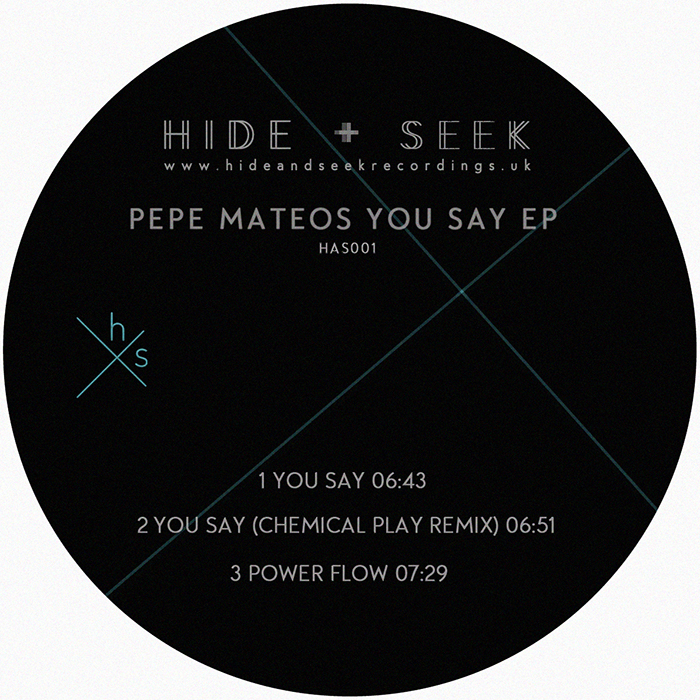 Tracklist
Pepe Mateos - You Say (Original Mix)
Pepe Mateos - You Say (Chemical Play Remix)
Pepe Mateos - Pasadas Las Horas (Vinyl Only Exlcusive)
Pepe Mateos - Power Flow
Share
Cajmere
Flow Musique
Hide + Seek
Marco Carola
Nicole Moudaber
Pepe Mateos
- Related
TRACK
|
12.02.2021
Big Dipper
Nicole Moudaber & Eats Everything
MOOD
TRACK
|
20.08.2020
Pepper Shake
Jamie Jones & Nicole Moudaber
Hot Creations