El Provost B2B Doorly
- EP1
Reptile Dysfunction |
28.04.2017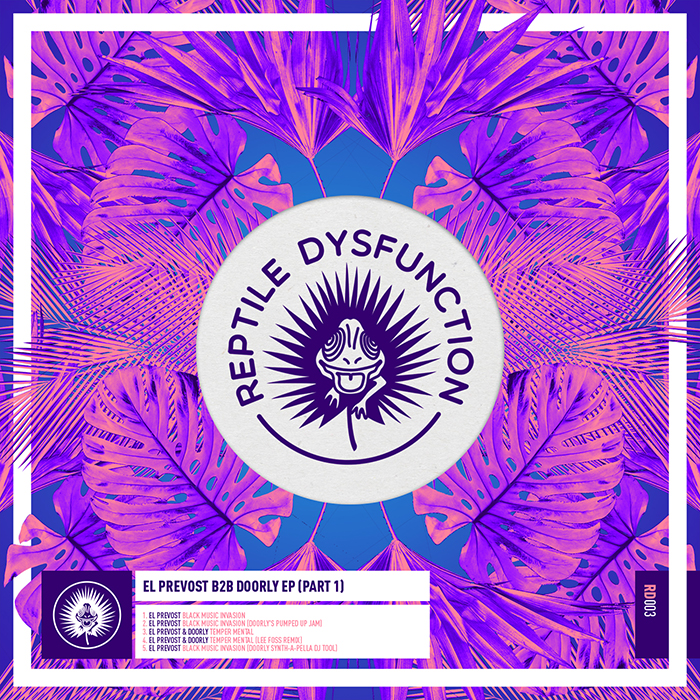 Doorly's Reptile Dysfunction label cranks up the weirdness several stages with their latest release: a collaborative EP between Doorly and El Provost accompanied by a remix from Lee Foss.
El Provost has been making beats for over a decade now, but it's only recently that the London producer has started to get the recognition he deserves. His idiosyncratic tracks are currently being caned by DJs like Steve Bug, Patrice Scott, DJ Hell, Pearson Sound, Steffi, Apollonia, Dixon, Ricardo Villalobos and many others, although he might just have saved his best – and most memorable – for Reptile Dysfunction.
'Black Music Invasion' marches along on a languorous 4/4 beat before descending into a dreamlike word of half-caught piano, whispered conversations and spine-tingling synth lines, with Doorly making it dancefloor-ready with his Pumped Up Jam version.
The two producers then come together on 'Temper Mental': a seething, eerie maelstrom of florescent synths and pounding drums, with Lee Foss's remix treading a relatively straightforward path until the break, where whooshing pads give way to an insane rhythm which has to be heard to be believed.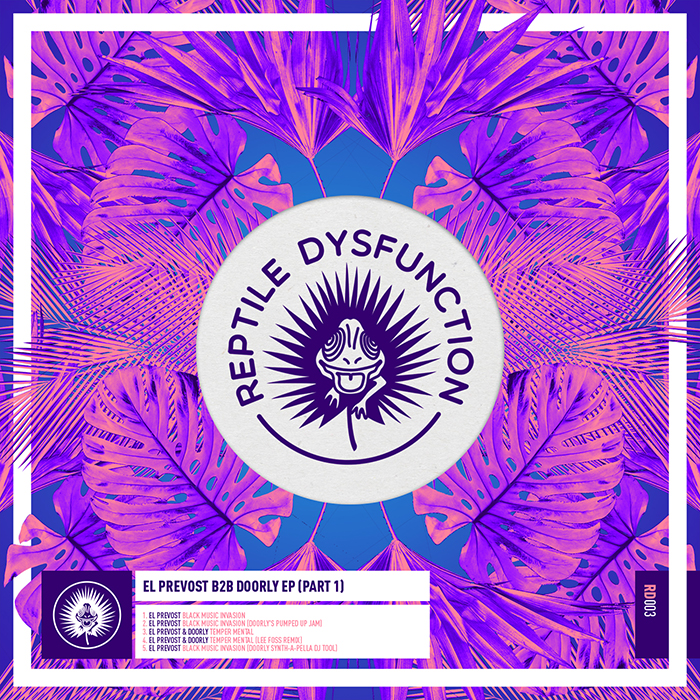 Tracklist
El Provost - Black Music Invasion
El Provost - Black Music Invasion (Doorly's Pumped Up Jam)
El Provost B2B Doorly - Temper Mental
El Provost B2B Doorly - Temper Mental (Lee Foss Remix)
El Provost B2B Doorly - Black Music Invasion (Doorly's Synth-A-Pella Tool)
Share
Doorly
El Provost
Lee Foss
Reptile Dysfunction
- Related
TRACK
|
23.07.2019
Swipe
Lee Foss, SPNCR & Lee Curtiss
Repopulate Mars
- Reptile Dysfunction Tracks